According to a recent leak of information, Oppo reno 4 pro was to present in India on July 20. Another leak points to the debut of a new product Oppo watch.
portal Geekbench recently officially released a smartphone chipset where we can see more details.
Another market, another processor
Oppo launched its sale Reno 4 series last month, so far only in China. Except for Reno 4 Pro the regular version is also here Reno 4. You got a chipset in the form Snapdragon 765G.
As it was with his predecessor Reno 3 Pro, where the chipset for the global market has been changed, the change is still coming.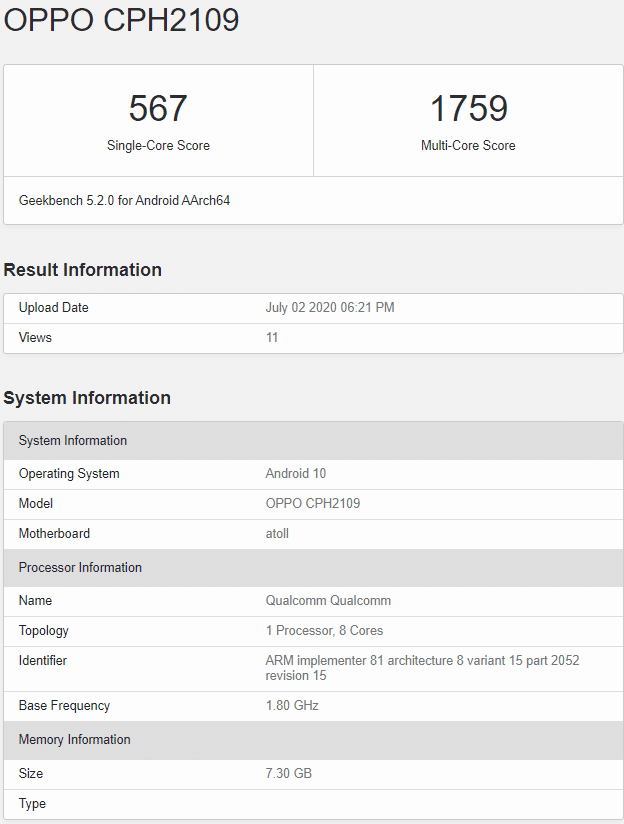 According to the aforementioned Geekbench, it will receive a global version namiit is only weaker than the Snapdragon 765G Snapdragon 720G. This is sufficient, but it freezes the fact that this is the case downgrade. The price could therefore be lower.
Global version Oppo reno 4 pro received a model designation in the benchmark made on 2 July CPH2109. Except Snapdragon 720G gets too 8 GB memory RAM, latest Android 10, which will be enriched with their own superstructure coloros in the version 7.2.
It lags only minimally
A test piece of equipment in the Geekbench test received a score 567 points in the test at one active core, 1 759 points in the test multiple cores processor.
Despite the weaker processor compared to the Chinese version, the device lags only very minimally in the tests.
The India version should arrive with a display with a refresh rate up to 120 Hz. By comparison, the Chinese version has only 90 Hz display. So far, however, it knows that the manufacturer plans to produce 120 Hz display and the global market, or remain in the original 90 Hz.