Chinese brand I SAY brings a great home product to the market. This is a set 6 pcs of colored LED lights with remote control called DIGOO DG-DZ18. There is a wide usability or 4 different color modes.
Great price
Set of colored LED lights DIGOO DG-DZ18 is currently on sale at a certified international dealer Banggood.
DIGOO DG-DZ18 6 pcs LED lights
We recommend that you choose the type of transport EU Priority Linewhich costs only € 2,24. Delivery of goods lasts from its dispatch from the warehouse 15 – 20 working days.
Rich packaging
You will find up to 6 pieces color LED lights along with two small ones remote controls. Unfortunately, the LED lights do not contain batteries in the package, so they must be purchased separately.
Micropencil batteries of the type are required for successful connection of the product AAA.
Many features
These lights are definitely not missing functions. In addition to remote control control, there is also manual control hands. By tapping the light, you can quickly and easily turn it on or off.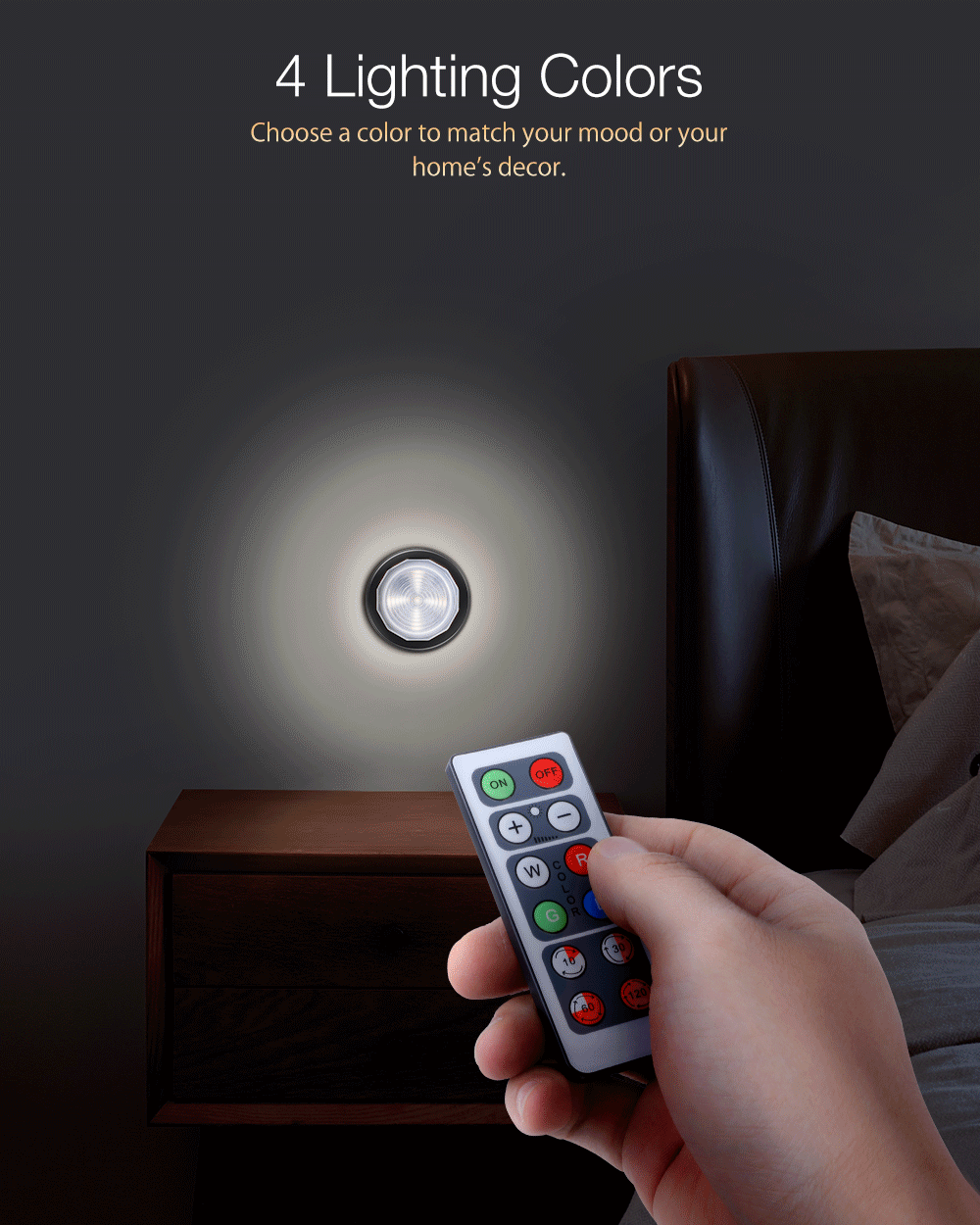 Until 4 light color modes offer ideal lighting for different types of rooms. You can choose from red, blue, green and white.
In case you find that the lights are too bright for your taste, there is a possibility brightness settings. It can be set from 0 until 70 lumens. But that's still not all.
It is also located here timer in 4 different modes.
First mode allows you to change all 4 colors by slow switching in the interval 10 minutes
The second mode allows you to change all 4 colors fast switching in the interval 30 minutes
Third mode allows you to change all 4 colors slow and gentle transition in the interval 60 minutes
The fourth regime allows you to set warm white light in the interval up to 120 minutes
Versatile use
LED lights can be used in most rooms or on almost any surface. Thanks to the strong bilateral Adhesive tape will not be a problem to hold the lights anywhere. The installation is very simple and really everyone can handle it.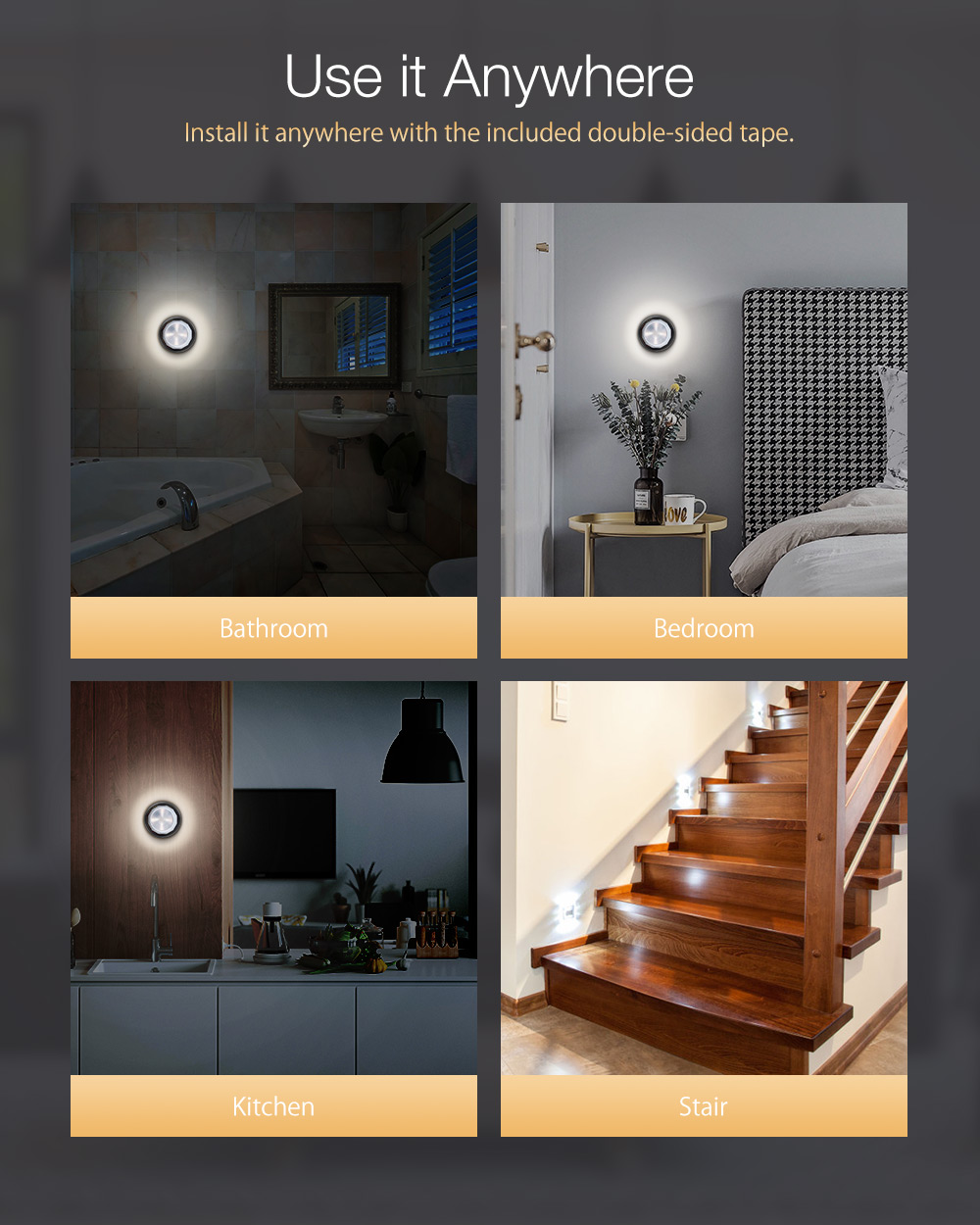 Colored lights are made of ABS material and take up very little space. Dimensions are only 6,5x2 inch, thanks to which they will also fit in your pocket and you won't even feel their weight.